Yoga
Learn to breathe through Yoga
Welcome to our beautiful Yoga Palapa, nested amongst lush vegetation a few steps from the beach. We invite you to begin your day with our 1 hour complimentary yoga class, learning to breathe and getting to know your body.
Practicing yoga not only helps reduce stress and boost confidence, but improves posture and flexibility. If you want to follow a path of total wellbeing, visit our Spa after your yoga session.
Check our Yoga schedule online or in the lobby blackboard for each day's yoga style. Yoga mats available in your room.
Private yoga sessions available on request and at an extra cost.
Free morning class at 9 AM. Hotel guests only.
Hatha
These days, hatha is most often used to describe gentle, basic classes with no flow between poses. A hatha class will likely be a slow-paced stretching class with some simple breathing exercises and perhaps seated meditation. This is a good place to learn beginners' poses, relaxation techniques, and become comfortable with yoga.
Vinyasa
Here movement is synchronized to breath, and it's a technique that covers a broad range of yoga classes. This style is very relaxing, because of the smooth way that the poses run together and become like a dance. Breath becomes an important component because the teacher will instruct you to move from one pose to the next on an inhale or an exhale.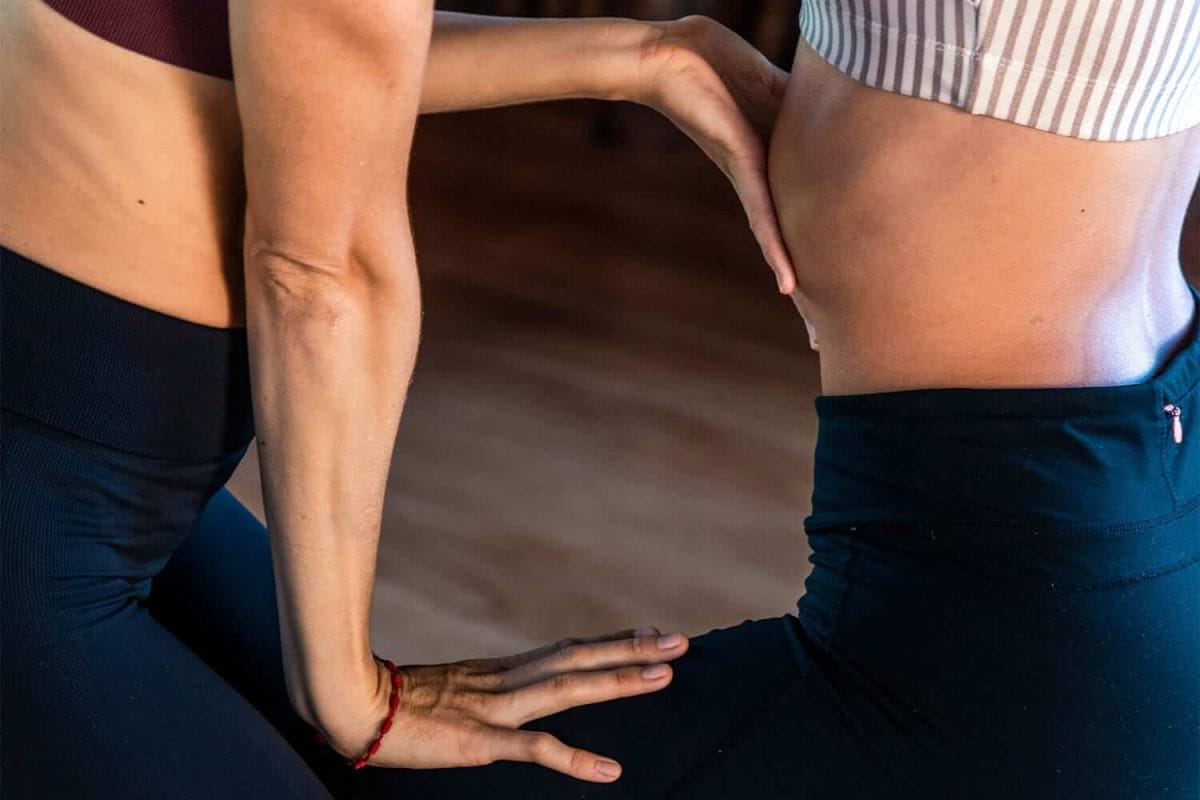 Ashtanga inspiration flow
Ashtanga yoga is a dynamic, flowing style that connects the movement of the body with breath. The method stresses the importance of daily practice of a set series of movements. There are six series of Ashtanga yoga sequences, which the student progresses through at his own pace. Ashtanga yoga is vigorous and is more suited to those who want a dynamic and rigorous yoga practice.
Power Flow
Power flow ​is a powerful, energetic form of yoga where students fluidly move from one pose to the next while connecting their breathing to their movements. This type of yoga ​combines athleticism and vinyasas and is​ ​aimed at working up a sweat, ​making it a vigorous and revitalizing form of physical fitness.
Retreats
If you are a facilitator or instructor, looking for the ultimate location for your group's retreat, we offer personalized packages including room nights, private use of our yoga palapa and tailor-made healthy menus. Please contact us for more information at info@thebeach-tulum.com.
Meditation
Meditation is an ancient tradition still practiced in cultures all over the world to create a sense of calm and inner harmony. Although the practice has ties to many different religious teachings, meditation is less about faith and more about altering consciousness, finding awareness, and achieving peace. Mental health benefits include improved self-awareness and self-esteem, lower levels of stress and anxiety, and fostering kindness.
What Our Guests Say
My fiancée and I stayed here for our honeymoon and it was absolutely perfect. The staff was so friendly and accommodating. They even had little surprises set up for us being newlyweds. The rooms were beatific and had all the amenities you need. The location was perfect, too. We will definitely be staying here again.
I had the most wonderful stay at The Beach Tulum. From the moment I arrived to the moment I left the entire staff could not be more friendly, gracious and accommodating. The property is BEAUTIFUL as well as tranquil and serene. It is a private little oasis where you every need is taken care of (and even some you didn't think of). It is a great location with walking distance to restaurants and shops but I also recommend their restaurant at the hotel – Ziggy's. I had the most wonderful stay and would not hesitate to recommend this gem. I can't wait for my next visit.
This was an absolutely beautiful, quiet getaway right on the beach. Everyone worked hard to make our stay perfect, and their attention to detail was much appreciated. Food was delicious and the view cannot be beat.